The seasons give a structure to the year, but every day at Bridewell is different. There are opportunities to try new things, meet different people, and learn skills.
The garden offers many different activities beyond traditional gardening and horticulture.
Cooking sessions, working in the forge, woodwork as well as trips away from Bridewell to visit local sites and gardens.
The range of activities provides us with opportunities to rediscover what is important to us, our hopes and interests, a chance to rebuild confidence in social settings, and to make choices.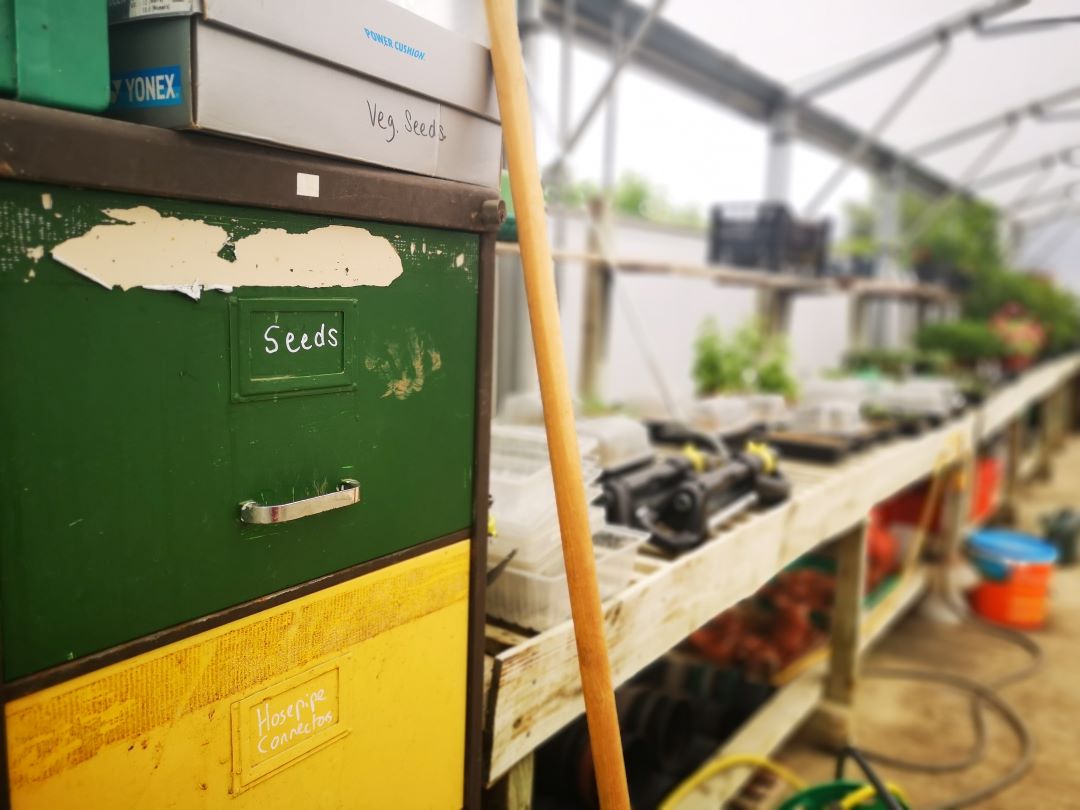 Gardening, land based crafts (carpentry, willow weaving, blacksmithing), cooking and site maintenance offer a wide range of activities through the year.
Working in the tunnel can be quietly social, it takes patience and concentration, focus and careful decision making
Preparing beds, moving compost can build physical strength as well as being mindful and grounding activities
Freshly harvested veg and fruit used for cooking, a chance to share with others, to rebuild confidence in essential skills
Cleaning, site repairs, tool maintenance are activities that bring groups together to quickly see results
Testimonials
Each day is different at Bridewell with opportunities for learning and discovery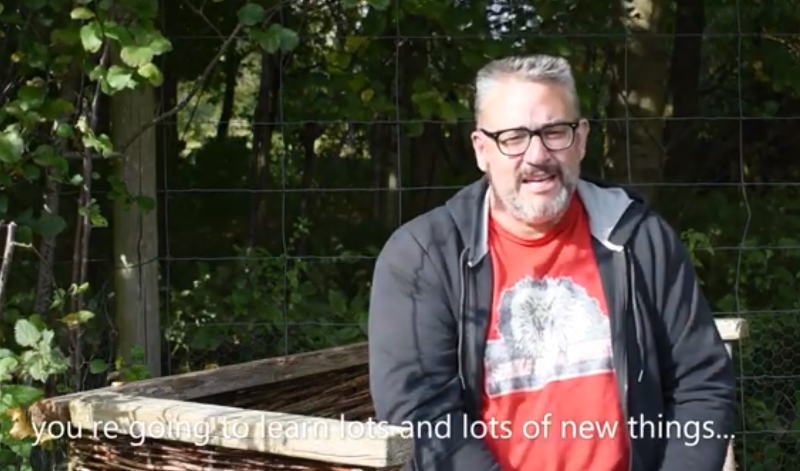 I've had good days and bad days [at Bridewell] but they've all been learning days….It was like the film Groundhog Day. How each day turned out was up to me
Bridewell is my reason to get up in the morning. It is the cornerstone to my week - without it I would be lost. It is a place where I can express myself and feel more normal.
Former Gardener
18 months

It's the positivity and clarity of thought I often feel the day after a session that I find beneficial.
Bridewell gave me a purpose, a routine, confidence and also some social skills.
Former Gardener
22 months

If you haven't found the answer to your question then don't hesitate to get in touch and e-mail us at: info@bridewellgardens.org
Learn about the referral process
Getting a referral to Bridewell is straightforward. Get your mental health professional or GP to help fill in the form - click on the Referral button below.
Gardener FAQ's
What can you expect from a typical day at Bridewell? See the full FAQs page for other common questions.
Do I have to know about gardening?
No. Everyone at Bridewell is learning. We will make sure you understand how to do any activity on offer. You will always have a team member or volunteer around to support you.
What if you don't want to do an activity?
You'll find a choice of activities each morning and afternoon; so you can decide what you'd like to do.
What kind of people will be there?
Difficulties with mental health can affect anyone, so a broad mix of people attend Bridewell. One of Bridewell's overarching values is that no-one is judged. You will find a really supportive, warm and friendly atmosphere, where you can be yourself and not worry about what others think of you.
How often would I come to the gardens?
Bridewell is open five days a week, Monday to Friday. You would be assessed before you arrive and offered a place on one or two days a week. Your days will be the same each week.
How do I get there?
Bridewell has a minibus which picks up and drops off in Witney (Woolgate car park near Waitrose) each day at 9.50 and 3.15. This is free. If you have your own transport, you can arrive independently. There is plenty of parking on site.
Is there lunch?
Everyone brings their own packed lunches whilst tea, coffee and squash are provided by Bridewell. We do sometimes cook soup with ingredients from the garden.
Do I need special kit or equipment?
Everyone on site should arrive dressed for outdoor working. Bridewell can provide workboots, wellies, gardening gloves and wet weather gear. We also have protective clothing for working in the forge.
I have a physical health disability, can I still attend?
Speak to the team to discuss your needs. There are many adjustments we can make to the working day.
Learn more about Bridewell
Read the experiences of others and find out more about what happens in the gardens.